Connect and Grow at Our Networking Events
Your gateway to a vibrant business network in the High Desert
Our networking events provide the perfect platform for making meaningful connections, building professional relationships, and growing your business. Whether you're a long-established enterprise or a budding startup, our diverse range of networking events ensures there's something for everyone.
Our networking events include:
Coffee Break: Start your day right with friendly conversations and new connections over a cup of coffee. These weekly gatherings foster a sense of community among our members.
Valley Morning Insight: Gain valuable insights at our monthly breakfast event, featuring prominent speakers and opportunities to connect with local business leaders.
Ribbon Cutting: Celebrate the grand openings and milestones of our members while expanding your professional circle.
Mixer Events: These casual gatherings offer a relaxed environment to connect with fellow business enthusiasts and potential partners.
At the Greater High Desert Chamber of Commerce, we believe that every connection counts. Join us at our networking events, and harness the power of our thriving business community to elevate your success.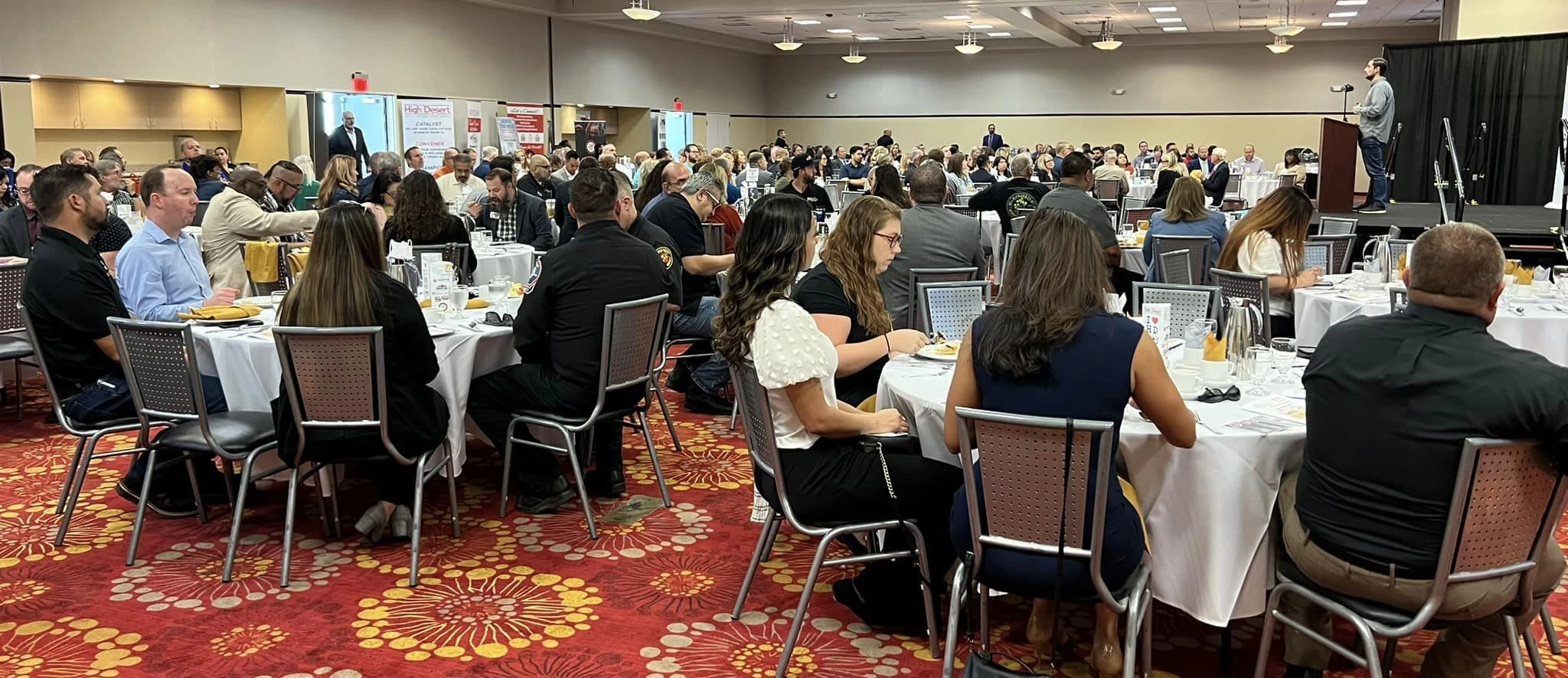 Valley Morning Insight (VMI): Your Monthly Business Breakfast Elevate Your Business Outlook at the Greater High Desert Chamber's Exclusive Breakfast Event Welcome to Valley Morning